Demistifier 2000 Series
Source Control and Isolation Systems
The NEW Demistifier 2000 has become the industry standard for patient isolation and healthcare worker protection, meeting all CDC and OSHA requirements for high risk procedures, such as sputum induction, Ribavirin and Pentamidine treatments. Each configuration isolates the patient in a vinyl enclosure similar to an oxygen tent. The flexibility of the various canopies allows for optimum patient comfort. Procedures can be performed in a wheelchair, treatment chair, bed, exam table, and even a crib. Patients can be easily observed through the clear vinyl enclosure, and the system motor is quiet enough to allow normal conversation between caregiver and patient within. Vinyl canopies are inexpensive and disposable.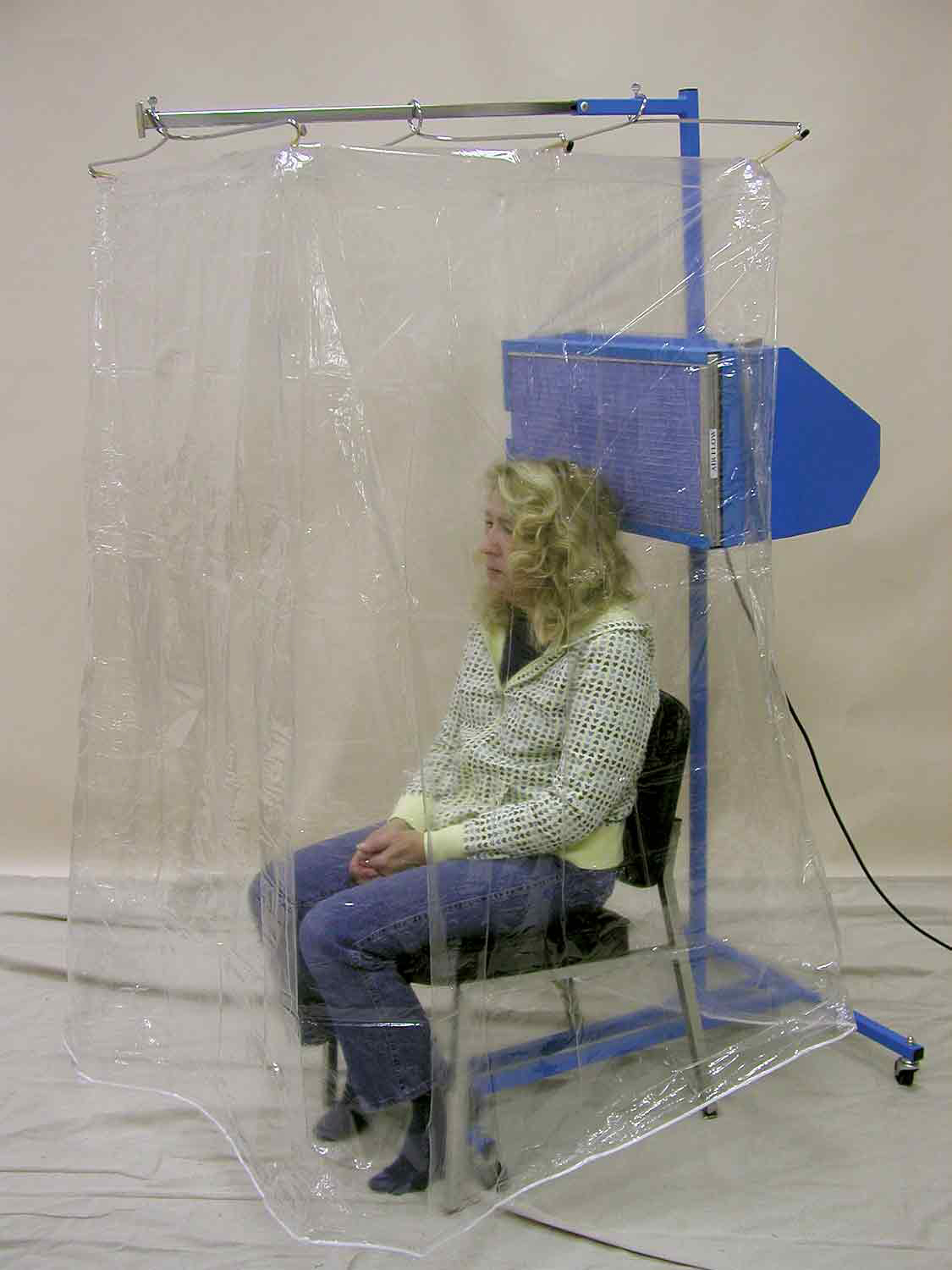 Demistifier 2000A with 2001 Chair Canopy
Request Information Packet
(Enter your contact info in the email and we will send a packet to you)